New season, new wardrobe. As the temperatures continue to rise, give your style a revamp with some fresh summer looks. From bright colors to matching separates and this season's hottest trends, here are some warm-weather-ready outfit ideas to inspire your closet this season.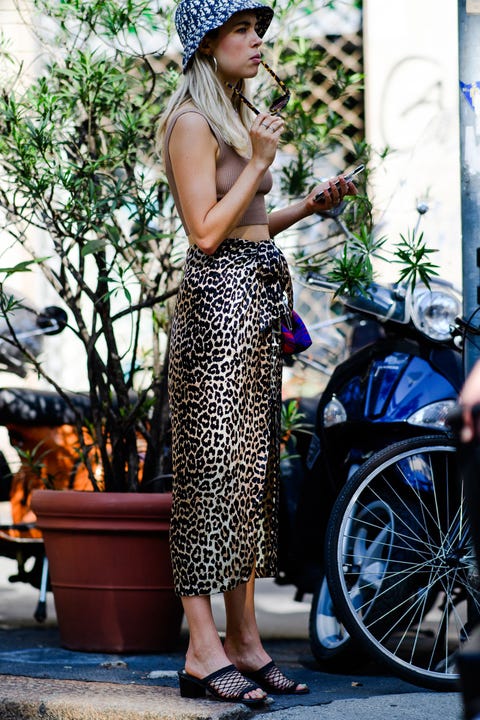 Fashion's love of the leopard print midi skirt is still going strong. The versatile piece is the perfect starting point to build any outfit around—just add sandals, a tank, and a contrasting print in the form of a bucket hat or mini bag.
2. 
Layer Your Button-Down Shirt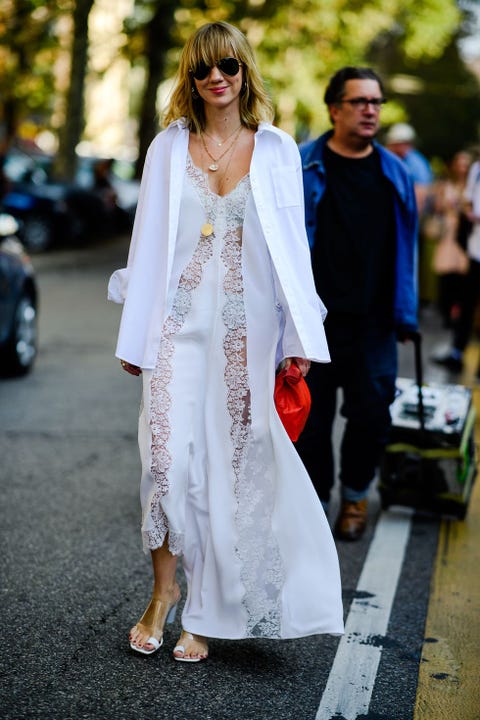 Style a crisp white button down shirt over a dress in place of a denim jacket. The look feels fresh and light for summer.
4. 
Master the Art of Summer Layers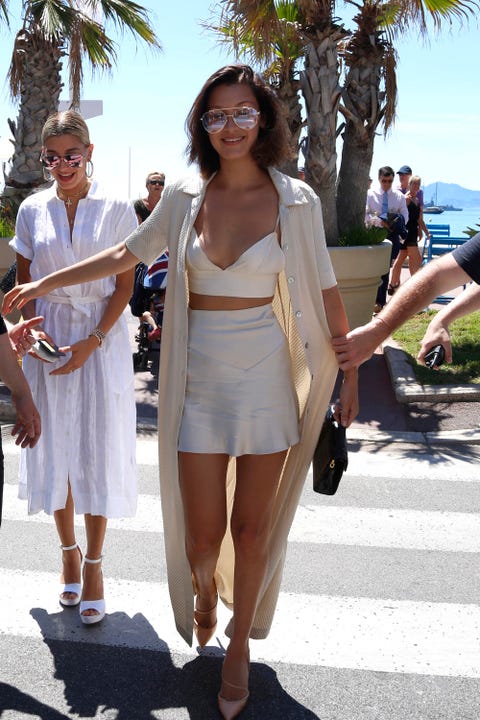 Make a crop top and skirt work for the daytime by layering a long, airy cardigan over the look, as demonstrated by Bella Hadid in Cannes.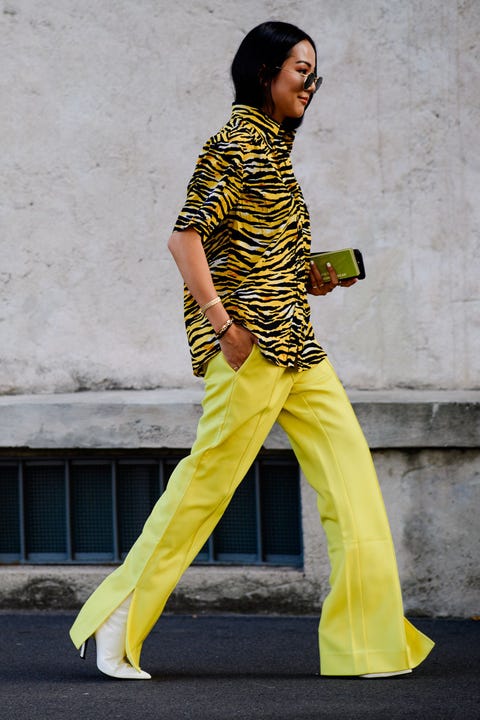 Embrace color in the form of bright yellow hues that bring on the sunshine themselves.
8. 
Denim Cutoffs + A Crop Top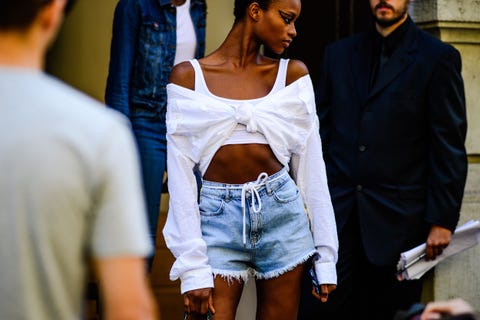 The simple casual summer outfit formula will never steer you wrong.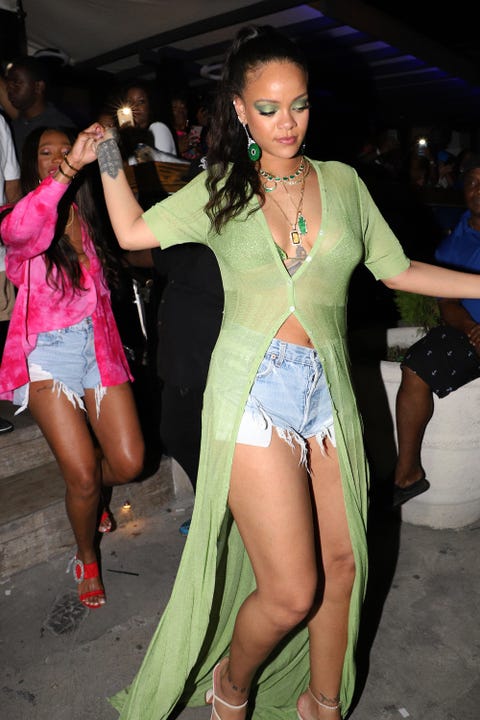 We love a maxi dress, but what's more dramatic than a floor-length cardigan paired with denim shorts? Bad Gal Riri gets the look just right for a night out.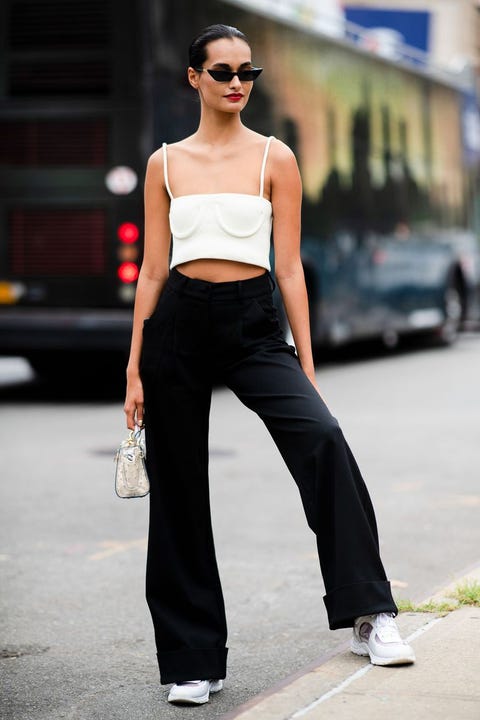 Whether you're a model off-duty or not, this casual look of a simple tank, wide-leg pants, and sneakers is perfect for the weekend.
14. 
The Blazer and Crop Top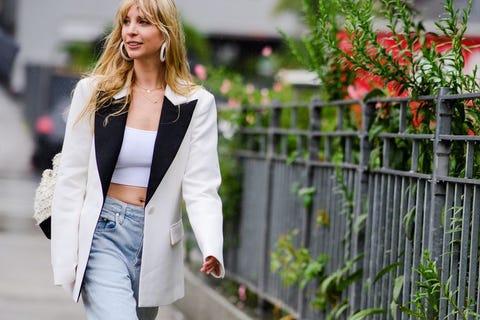 Style a boxy blazer over your crop top and jeans for an updated take on the '80s look.
16. 
Bring Back Your Denim Skirt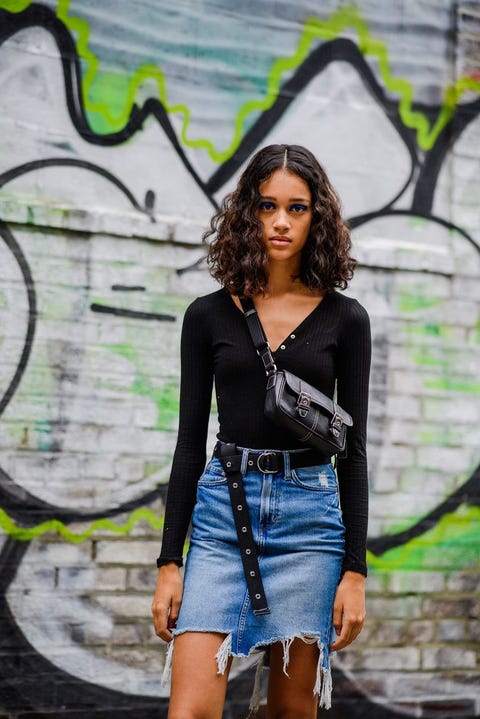 Yes, the denim skirt is back. Go for a high-waisted and frayed version that will look cool with any of your summer tops.
17. 
Bike Shorts, But Hold the Bike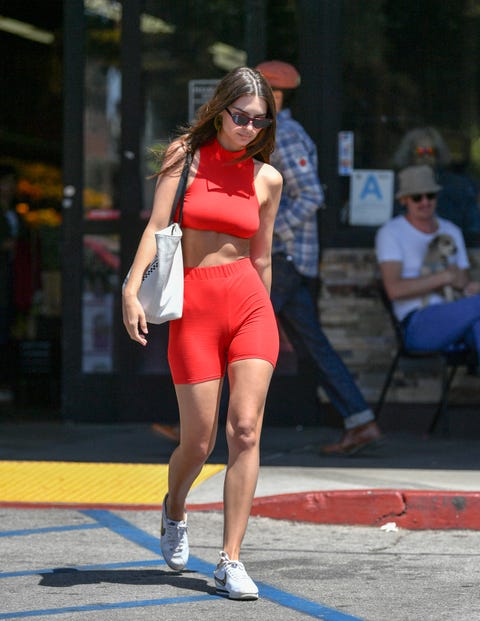 The '80s bike short trend is here to stay for summer. Make it a full athleisure moment à la Emily Ratajkowski by wearing the look with a sports bra and sneakers. Or, for a more dressed up take, wear it with a t-shirt and oversized blazer. No bike required.
19. 
The Throw On and Go Maxi Dress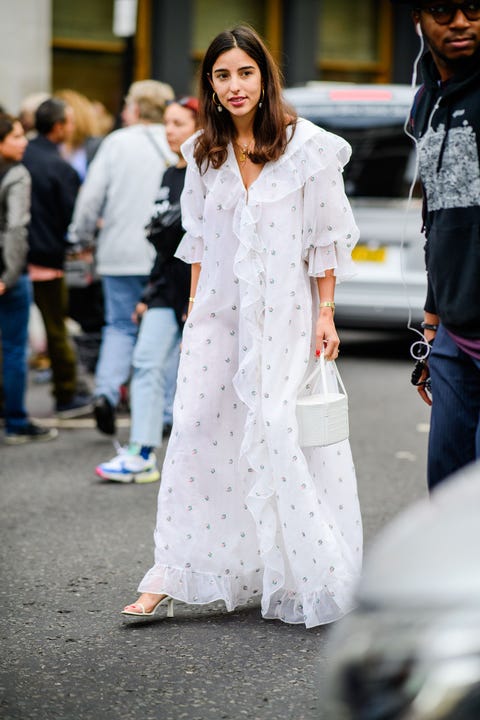 This summer's filled with an endless choice of ultra feminine maxi dresses that are instant looks in themselves. Add a tiny handheld bag and kitten heeled sandals..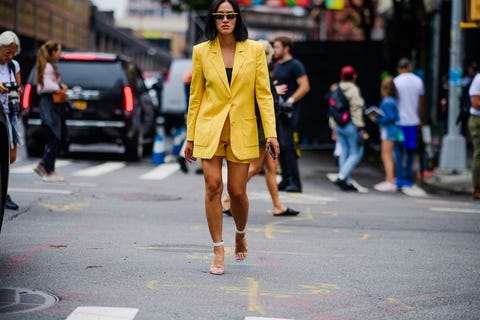 Trade in your classic suit for a shorter iteration that won't have you sweating to death on your commute.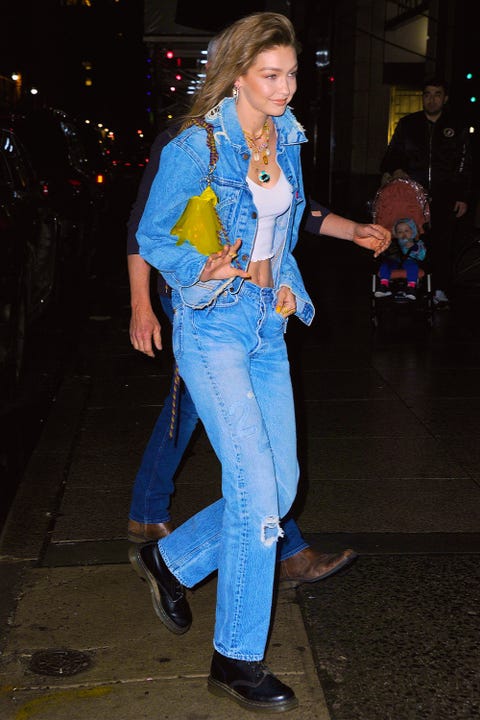 Usher the Canadian tuxedo into summer by styling it with a white tank or crop top à la Gigi Hadid.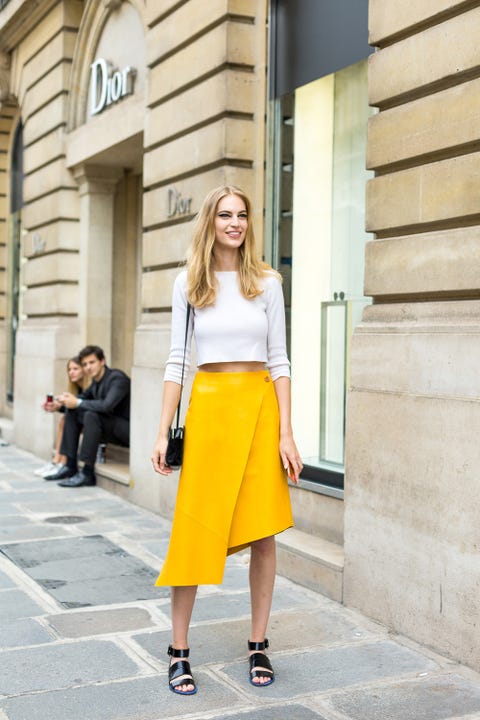 Add one of summer's biggest color trends, vibrant yellow, into your wardrobe in the form of an eye-catching skirt.
26. 
Make It All About the Accessories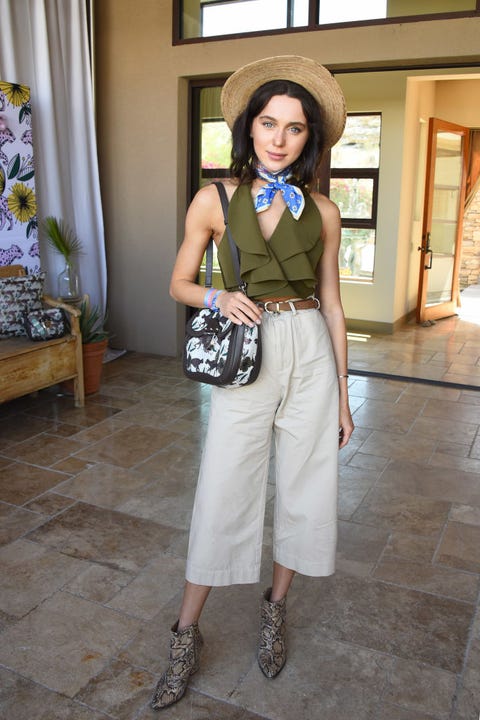 From straw hats to neck scarves, summer bags, and shoes, accessories are the easiest way to make your look feel fresh for a new season.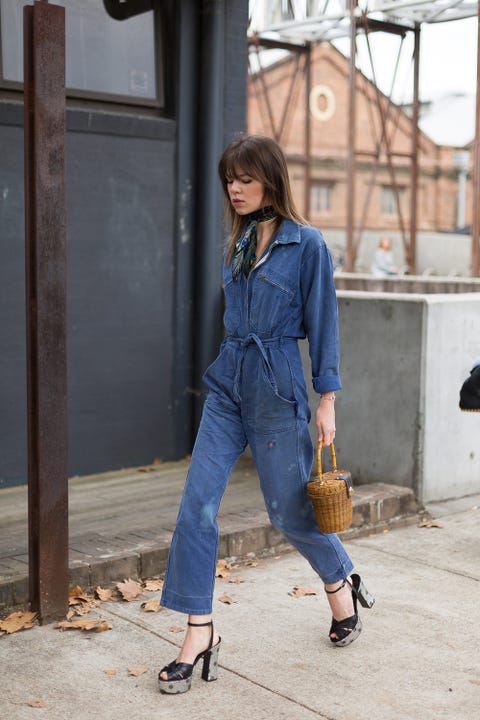 A denim jumpsuit worn with platform sandals and a basket bag makes for the perfect '70s vibe this season.
29. 
Stick to the Summer Classics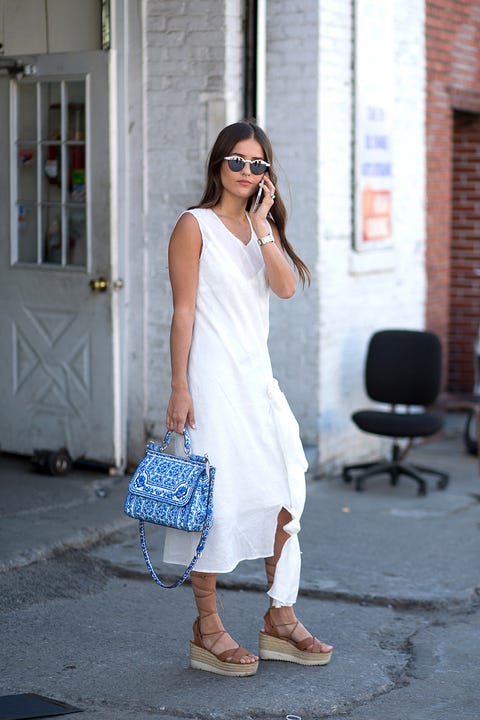 You can never go wrong in a white sundress and camel wedges lace-up wedges.